Breakfast Recipes
A) LOW-CALORIE BREAKFAST OPTIONS
Feta Cheese Egg Omelet served on a sprouted whole grain bread
Scrambled Egg cooked in olive oil & served with a side of steamed squash, sweet potatoes, mushrooms & bell peppers
Poached egg on top of Engish muffin. Side of cinnamon dusted cooked sweet potatoes and half a banana
Veggie Omelet made with 2 grass-fed eggs, onions, tomatoes, cilantro, jalapeno. served with a small bowl of strawberries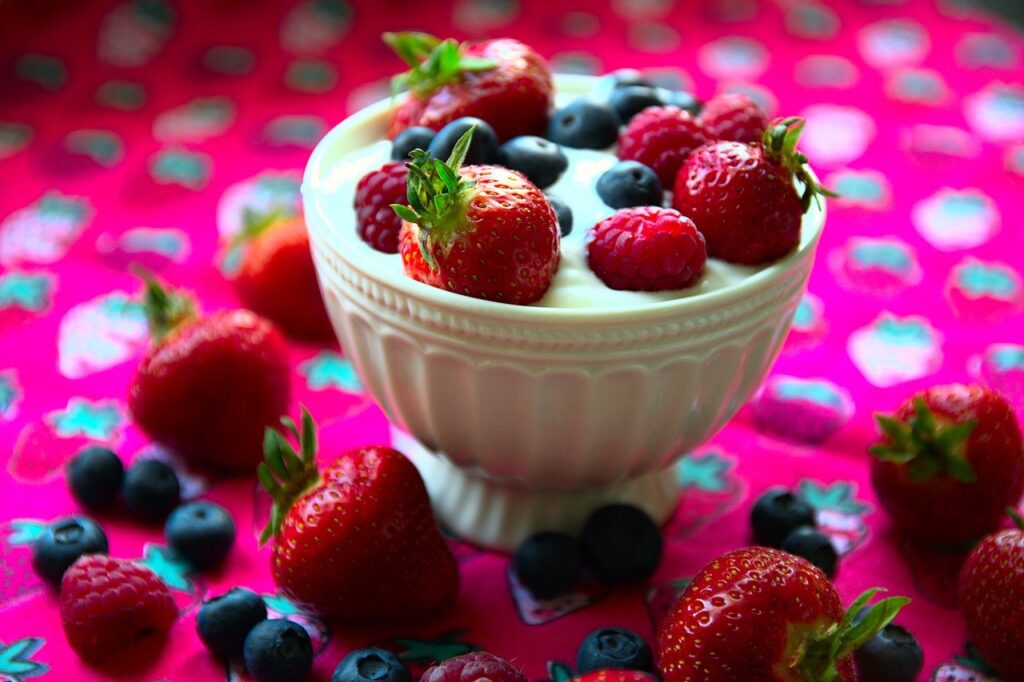 B) GLUTEN FREE OPTIONS
Plain Yogurt topped with berries,fresh mint or basil & almonds.
Egg white scramble cooked in 1 tablespoon of olive oil with whole cup of chopped vegetables of choice i.e bell peppers, onions, mushrooms, squash, zucchini etc.
Cottage cheese topped with cantaloupe /berries & almonds /flax seeds.
Fruit bowl with slivered almonds, unsweetened coconut flakes & one hard boiled egg or 1 cup of sprouted mung beans.
Cooked Ground turkey seasoned with cumin & chili powder & served with fresh sliced half avocado and apple slices.
C) VEGETARIAN OPTIONS
Cooked Quinoa one cup sauteed with sweet potato, bell pepper & flavored with oregano & paprika.
smoothie made by blending 1 cup of plant milk, half banana, 1/4 cup spinach, 1 tbsp slivered almonds, 1 tsp chia seeds, 1/4 inch piece of turmeric.
Two 8 inch Flatbreads made by mixing half cup whole wheat flour, half cup chickpea flour, fenugreek leaves, green chili, ginger, garlic paste, using plain yogurt to bind the dough. add salt & cumin powder for seasoning while making the dough and then rolling it out & dry roasting it on the griddle.
Steel Cut Oatmeal, almond milk or plain milk, slivered almonds, chia or hemp seeds & fruit of choice.
Almond flour pancakes made using buttermilk & topped with bananas/blueberries.
Crispy dosas made with batter made out of 2 cups of urad dal ( Bengal gram ), 1 cup of Kala chana ( dark chickpeas ).
1 cup upma made with multiple vegetables & cooked in plain yogurt.
Cooked Quinoa flavored with coconut milk and cinnamon & sprinkled with almond slivers or pumpkin seeds.
(Visited 330 times, 1 visits today)